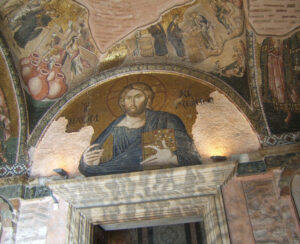 ARIT Istanbul Library is privileged to hold an important collection in Byzantine studies. The collection of 4,000 volumes was given by Mr. Douglas Mearns from the estate of Dr. H. Kenneth Snipes, an American scholar of Classical and Byzantine Studies.
Dr. Snipes' expertise was on the works of the 9th century monk and writer Michael Psellus.  The collection is especially strong in edited texts, translations, and commentaries of the Classical and Byzantine periods.  It offers the reference tools necessary to deal with these texts, including catalogues of manuscript collections around the world and guides to Greek palaeography.
Now numbering 5,000 volumes, the library is one of the best in Turkey for research into Byzantine literary and intellectual history.